PHILIPS BASS+ SHB3075WT Wireless Bluetooth Headset With Mic & Volume Control
Feel it. Bass+
32mm drivers/closed-back
On-ear
Soft ear cushions
Flat folding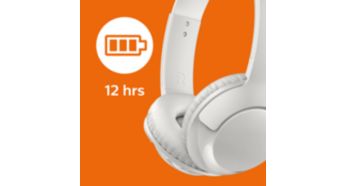 Rechargeable battery offers up to 12 hours of playtime
With 12 hours of playtime, you'll have enough power to keep your music going all day.
32mm speaker drivers
BASS+ headphones feature 32mm speaker drivers that produce big, pumping bass.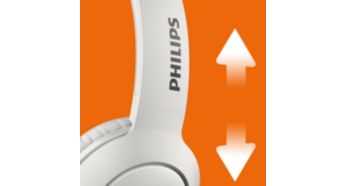 Adjustable earshells and headband for optimal comfort
Designed for optimal fit, BASS+ headphones feature swiveling earshells and an adjustable headband to ensure a great fit for all wearers.



Big, bold bass you can feel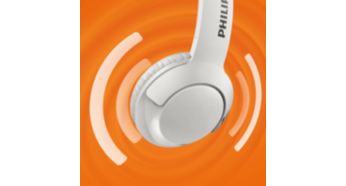 This is big, powerful bass that lets you really feel the beat. Don't let the sleek design fool you – specially tuned drivers and bass vents produce ultra-low end frequencies to create a unique BASS+ sound signature.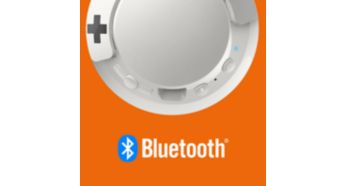 Bluetooth wireless technology
Easily pair your headphones with any Bluetooth device for wireless music.






Flat folding design for easy portability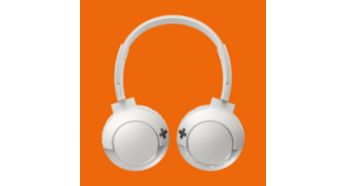 With their flat folding design, BASS+ headphones are easy to fold and store away, making them your ideal travel companion.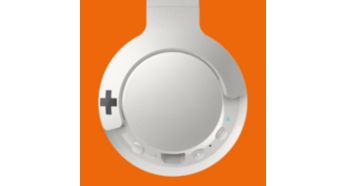 Convenient hands-free calling
Convenient hands-free calling with mic and Bluetooth® 4.1






Soft ear cushions for long-wearing comfort

Soft, breathable ear cushions provide great comfort over long listening sessions.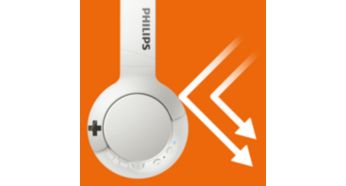 Great sound isolation for better listing experience
With a closed acoustic design, BASS+ headphones block out ambient noise to create improved sound isolation for a better listening experience.



USB charging cable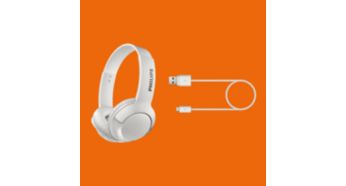 The included USB charging cable makes it easy to keep your headphones powered up when you need them.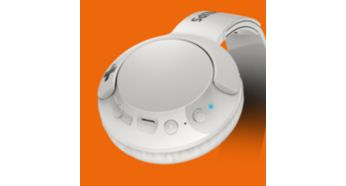 Control calls, music and volume with ear-shell switches
Button controls on the right ear shell enable you to control music and calls with a press.




This item is available for $449.99 with Free Express Shipping.